How to Opt Out of Marketing Emails
4.
Toggle the Subscription status to
'Off'
to stop receiving the Marketing notifications.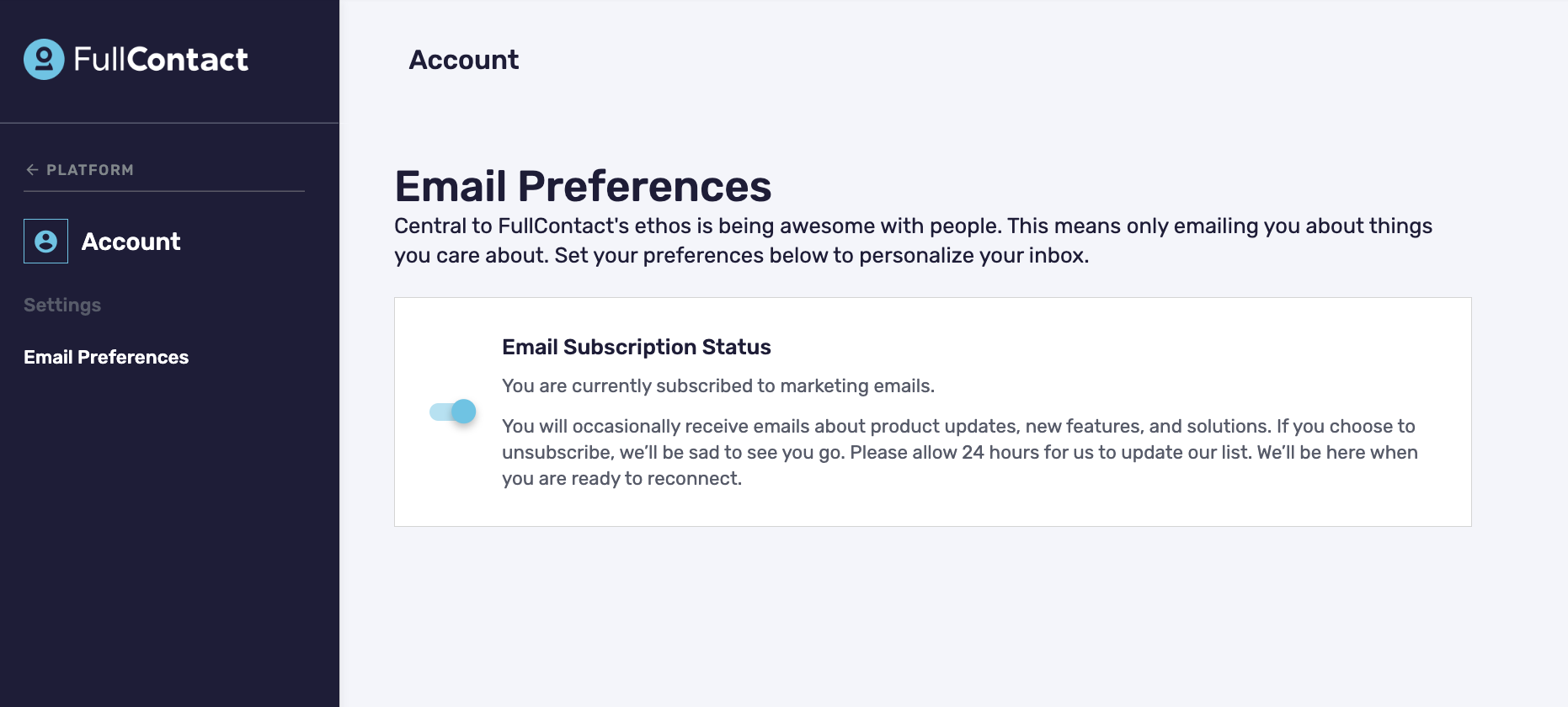 Related Articles

How to Add and Update Email in Platform

→ Changing Account Email Addresses on Platform Login to your Platform Click on 'Account' placed at the bottom left of the navigation panel. Click on the Edit option available beside 'Email' Click 'Add Another Email' Enter the new email address in the ...

How to Cancel Your Account

How to Cancel Your Account To cancel your account on one of our Premium Plans, fill out the "cancellation" form available on the FullContact Platform. Login to the FullContact Platform. Click on Plan & Billing at the bottom left corner. To the right ...

How to Transition to Enrich API

FullContact's Enrich API offers these key benefits from the previous API versions: Access to new data add-on functionality to provide additional data enrichment such as social affinities, employment history, demographics, and more. Consumers will ...