Getting Started: Match Test in Platform
Platform Match Test


Preview Your Expected Match Rate Before Purchasing. The ability to see how FullContact's data can enrich and enhance your data is a vital first step in a partnership.




The process is simple. You upload a file with your customers' data fragments and see what resolved data coverage we can provide. Our match test hits the API directly, so you know what you can expect when querying at higher volumes.





Right within our Platform, upload your data and see immediately how we can meet your enrichment, appending, or Identity Resolution needs. With the speed of our API and our Identibase graph powering it, you'll have the confidence in understanding how thoroughly we can help you find and understand your customers.





Before running the test, please follow these simple

guidelines

when preparing your audience file.
How it works

1. Head on to our new
FullContact Platform
to either sign in or log in using your FullContact account credentials.
2. Once you are on the homepage, click on 'Match Test'.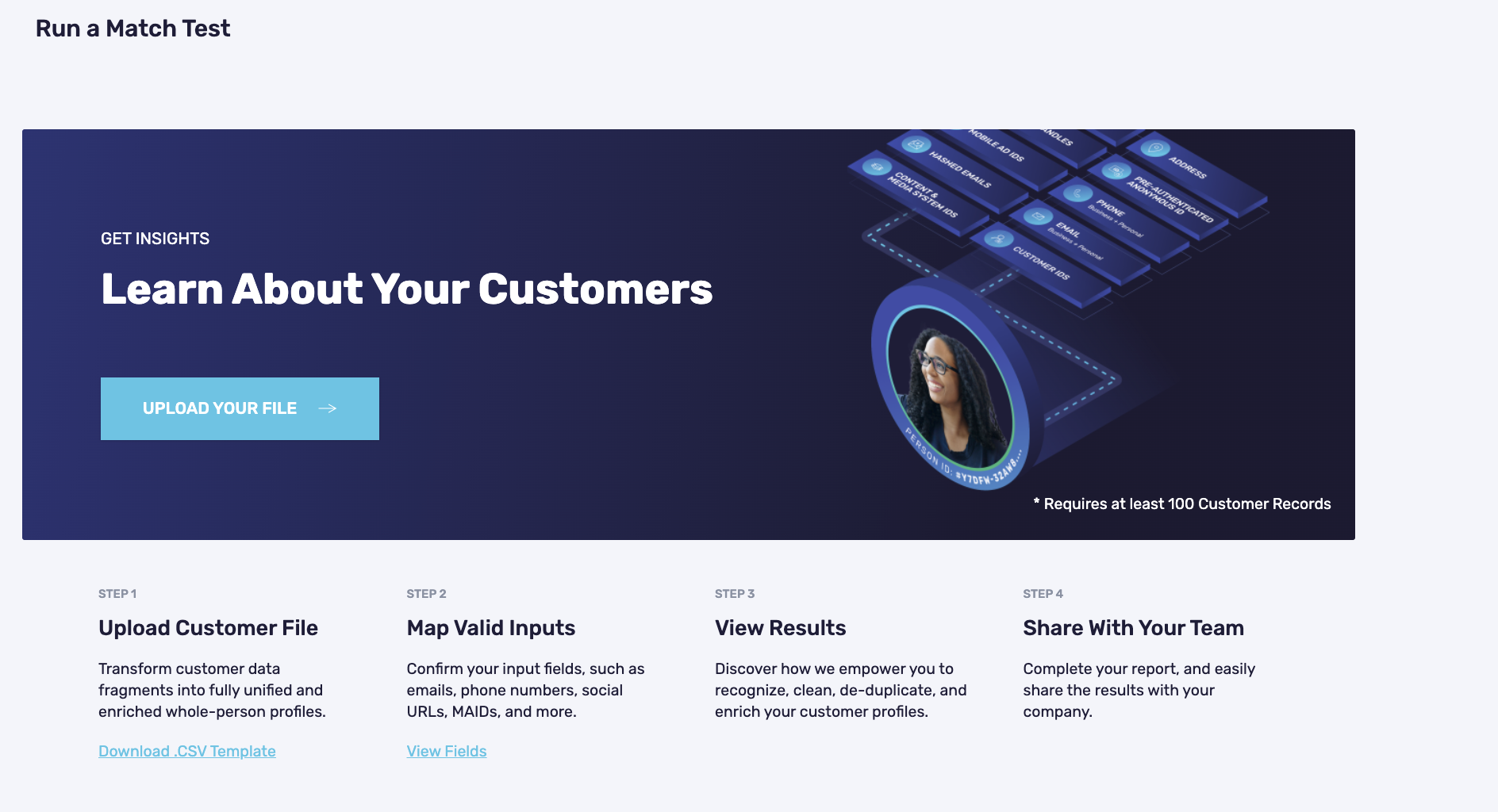 3. Upload a formatted
.CSV
file through the '
Run a Match Test'
section.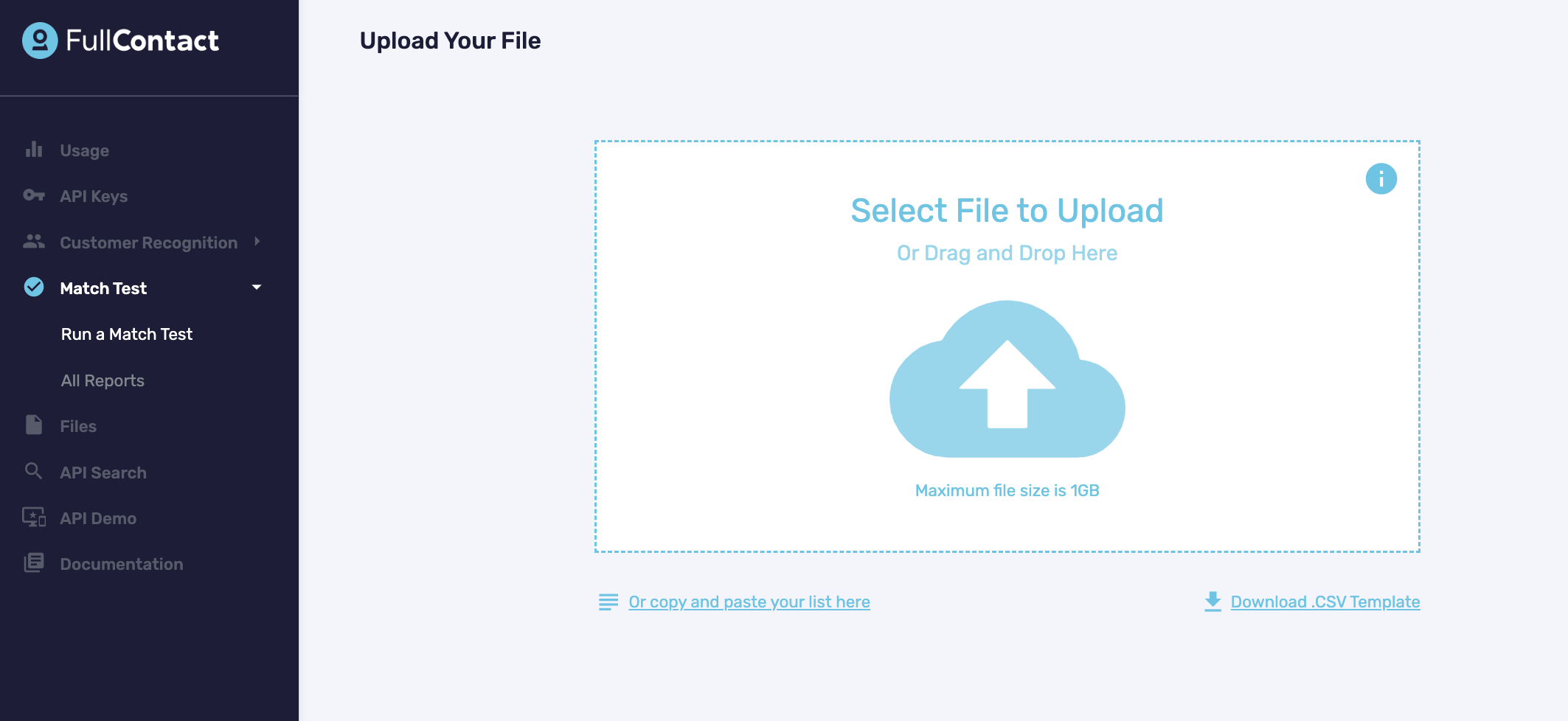 4. Instantly see match rates for each and every
Insights Bundles
that FullContact has on the
Reports
tab (the below screenshot shows purely representational values).
5. Discuss match rates with us for the Insights Bundle you need to solve your business problems.




Related Articles

Getting Started: Resolve

FullContact's Resolve FullContact's Resolve empowers you to unify all pieces of your fragmented customer, prospect, and user data to an individual. Improve campaign efficiency and messaging to consumers while providing a memorable customer ...

Getting Started: Identity Streme

FullContact Identity Streme is a flexible and encrypted private environment that ingests, obfuscates, and stores data (so you don't have to). Identity Streme receives fragmented customer identities and utilizes the Identity Graph to map them to a ...

Getting Started: Data Delivery

Real-time API a. Client sets up API integration with FullContact so that data can be delivered in real time into the application of their choice (e.g. CRM, automation platform, help desk software etc.). b. FullContact delivers the most recent ...

Getting Started: Verify

With Verify, you can identify actual individuals and assess risk in real-time using matches, signals, and activity scores from our identity graph. Verify Match: We compare the data in our identity graph with your data on a specific person to offer a ...

Getting Started: Insights Bundles

What are Insights Bundles? FullContact Insights Bundles offer a variety of attributes that provide you with even more valuable insights to help better understand the whole person. Person Insights Bundles are a feature within Enrich that enable you to ...